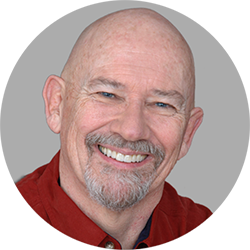 Ron Bush, J.D., is a retired Real Estate & Estate-Planning Attorney (licensed in CA, not OR) and a practicing Real Estate Broker for more than 40 years. While in law school, Ron took many real estate-oriented courses beyond the standard Property Law course. As a practicing attorney, Ron specialized in Real Estate related matters (transactions, landlord-tenant) and Estate Planning. His background has been very useful in helping his real estate clients through many transactions over the years. 
He has been, and still is, active with real estate; as a broker helping his clients; as a Small Group Investments sponsor; as a property manager; and as a seminar & class teacher.
He continues to help clients of all ages and their families, from "first time" buyers to "downsizers" and everyone in between. 
Because of his background and experience, his expertise has been particularly useful for Seniors and their families. They face challenges that other clients do not and have special needs.
This DownsizingEugene website is where you find much useful information relevant to Seniors. This information has been specially created and made accessible for you and your family. It changes all the time, as new topics are brought in. Please continue to check from time-to-time to see what's new.