A Living Trust: 13 WAYS It Could Protect You, Your Family and Your Assets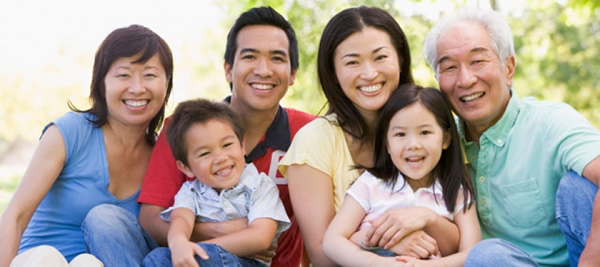 PROTECT YOURSELF
If you are incapacitated, physically (heart attack, stroke, accident, illness) or mentally (dementia), and cannot act on your own behalf, the trustee of your living trust can take charge of your affairs according to the terms of your trust.
Otherwise, a conservatorship must be set up through the court system. This not only costs money (attorney fees, court fees, etc), but it is public, not private, and it causes delays as each expenditure must be agreed upon by the judge in a hearing.
FAQ:
I thought my "power of attorney" would deal with this?
A General Power of Attorney is invalidated when the grantor (you) becomes incapable of handling your affairs. A "durable" power of attorney may be honored, or maybe not.
But, if my will sets up a trust?
Your will only takes effect when you die, it does not operate while you are still alive, although incapacitated.
PROTECT YOUR FAMILY
Minor Children (you deed the property to the child or children in whole or part–the child or children now have an ownership interest):
Suppose that you want to give property to a child or grandchild who is a minor, deeding the property directly would result in a guardianship being set up through the courts. Like the conservatorship mentioned above, this requires court approval for any action, even if it is to benefit the minor.
If the minor holds title with other persons, those persons' property interest is affected because the property cannot be sold or used as collateral without court approval. If the judge disagrees, it won't happen.
If there were a trust, with the property held in trust, the trustee could utilize the property, according to the trust terms, without going to court.
Adult Children: You deed the property to the child or children in whole or part–the child or children now have an ownership interest:
Debts: If the adult child has existing or potential debts, such as contractual debts (credit cards, vehicles, student loans, etc)., or business debt, or is in a partnership (where a partner causes liability), or has medical expenses, or owes income taxes or child support–all of these can attach to that child's interest in the property as soon as a deed in his/her name is recorded. If others (you, your other children, etc.) have any interest in the property, that interest can be affected by these debts.
Married or will be married: If the son or daughter is married and the deed notes their marital status, in Oregon, this could create a "tenancy by the entireties" which carries a Right of Survivorship in the son's or daughter's spouse.
Also, in Oregon, there are spousal rights in a "marital estate" which can come into play in cases of:
dissolution (divorce)–the property can be affected by the property division, by spousal support and by child support.
Death–if your child dies, the surviving spouse has rights under Oregon Law, especially if there is no will or if he or she is omitted in your child's will; or, if there is a will which leaves property to the surviving spouse (this may include your property); if there are minor children, guardianships may need to be set up.
Incapacity of your child–illness, trauma, "special needs"–this brings us back to the conservatorship issue above.
Addictions–drugs; alcohol; gambling; etc. can affect what happens with the property.
Your in-laws (son or daughter) may become owners in your property, how will that work out, especially if your son or daughter is no longer in the picture?
PROTECT YOURSELF (again)
Remarriage: if you, or your surviving spouse remarries, the new spouse will have rights under Oregon Law. If the new spouse is put on title, how will this affect the family's rights?
Children from prior marriages, whether yours or the new spouse's, may have rights.
A different agenda: if you want or need to sell, or refinance (for example: Downsizing or a Reverse Mortgage), will the others now on title agree? Will their spouses? If there are minors involved, will the courts agree?
PROTECT YOUR ASSETS
Unexpected Income Tax Bill: If you deed an appreciated asset, such as your home, to your children, they may be faced with an unexpected (and unnecessary) tax bill.
Q. Suppose that you bought the house 30-40 years ago for $25,000. Now, it's worth $250,000, there is a "gain" of $225,000. Is this gain subject to income tax after you pass on and the kids sell the house?
Possibly. Because if the children get ownership by a gift (deed) rather than inheritance, they lose what is called the "Step-up in Basis".
Probate: Probate costs money and takes time. Also, if you own property in another state, that state will require a probate for the real estate, unless it is held in a trust.
Death Taxes: The proper use of a living trust can save on death taxes.
OUR MESSAGE TO YOU: AVOID "SURPRISES"
SEE A QUALIFIED LEGAL OR FINANCIAL ADVISOR BEFORE YOU DO ANYTHING WITH THE TITLE TO YOUR PROPERTY. OTHERWISE, THERE MAY BE "SURPRISES" IN STORE THAT COULD HAVE BEEN AVOIDED THROUGH PROPER USES OF A LIVING TRUST.
NOTE: We are Real Estate Brokers, not attorneys, accountants, financial planners, etc. We are qualified to advise on real estate matters only. What we present here is for information purposes only, not for advice. For legal, accounting, tax and financial advice about your personal circumstances, please consult with the qualified professional of your choice.
© Copyright 2017 by Ronald P Bush JD