Downsizing Eugene
Ron Bush
Downsizing, Selling Your Home And Don't Know Where to Start?
50+ and Want to Buy a Home?
Needing Expert Downsizing Guidance and Assistance?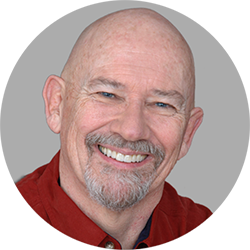 The Downsizing Eugene Group was born out of the personal experiences of Ron Bush. Ron had hands-on personal experiences with the downsizing and moving of his parents, as well as their eventual progression from independent living to assisted living to acute care.
Ron Bush was my broker on two real estate sales in recent years. One of these was when I purchased a duplex as an income property and the other was when I sold my personal residence. On both of these sales Ron was an invaluable asset. On the purchase of the duplex, he not only helped me navigate the paperwork and loan process efficiently, but provided valuable insights into landlord/tenant relationships. On the sale of my personal residence, Ron again gave me valuable advice on how to make my home show at its best to prospective buyers. He also knew all the right people to make this happen and quickly. My home was under contract in less than 24 hours after it officially went on the market, with a back-up buyer as well, and even before the open house that was scheduled for the next day.
Karyn Smith